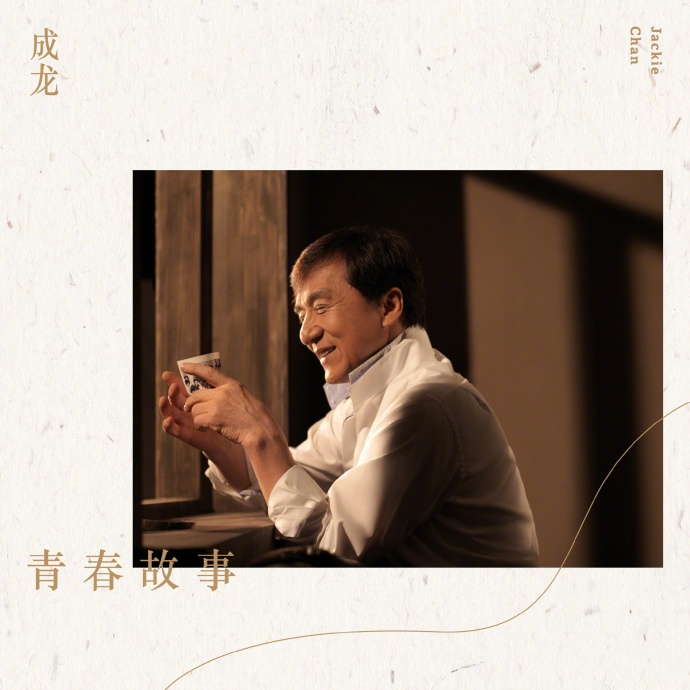 Last year during our JC Stunt Team 40th Anniversary celebration, I dedicated this song "Qing Chun Gu Shi " – 《青春故事》to my JC Stunt Team members, fans, and friends all over the world. From the very beginning as one of the 'Seven Little Fortunes' to establishing my JC Stunt Team, these people have accompanied me during my childhood and youthful years. Today, I'd like to share with you some of these old photos. Every single photo is a precious and unforgettable piece of memory, telling a story of when I was young. Now it's your turn to tell me, who do you think of after listening to my song? What is your childhood story that comes to mind?
I also recorded a short message to go with this song. Again, it's in Mandarin, but my staff will translate it to English for my overseas fans very soon. For those of you who understand Mandarin can have a listen first.
Qing Chun Gu Shi 青春故事獨白 – Monologue
"My childhood was a little different from yours. When I was about 6 years old, my parents sent me to the Chinese Opera School. Every day, as soon as I opened my eyes, I'd be up and training with my "shixiong" (brothers). At a blink of an eye, I trained for 10 years. I was still so young and my parents weren't by my side. Training every day was tough and I'd often be punished by my sifu (master). I remember when I first started, apart from crying every day, I'd just cry every day.
As I grew a little older, I was selected as one of the "Seven Little Fortunes". Even so, I still had to train hard every day, and Sifu still punished me quite often. But at least I got a chance to perform on stage, and having that opportunity made me feel very honored. While performing on stage, we'd always have some little 'accidents' every now and then. One day, someone would forget his lines and start creating his own script; another day, I might suddenly decide to wear a moustache with my costume and go on stage. These memories are still vivid on my mind, and I often laugh to myself whenever I think or talk about them.
Later, we started working on the movie set. From being an extra to being a stunt double, then becoming a stuntman; from acting as a dead body in a scene to having one shot where I walk past the camera, and then advancing to having one line in the movie…… I would do the action sequences that people didn't want to do. I would jump the buildings that people wouldn't jump. Slowly, I established a name for myself.
And then later, I started to have my own team, called the JC Stunt Team. At the very beginning, there were only 2-3 of us. As time passed, more and more people joined us. At first, the team were all Asians, but now there are people from countries all over the world. Since then till now, it's been over 40 years already. I believe that not only in the history of kung fu movies in Hong Kong, you will see traces of us in the history of kung fu movies worldwide.
This song is dedicated to our youthful years. Back then, we had no idea what the future would be like. We didn't know if hard work would actually result in success. But we still worked hard, gave it our best, never let go, never gave up and continued to risk it at all costs.
The Chinese Opera School, Seven Little Fortunes, the JC Stunt Team – these are all very precious memories that will always remain with each and every one of us."
Text and Photos ©2018 The JC Group
All Rights Reserved