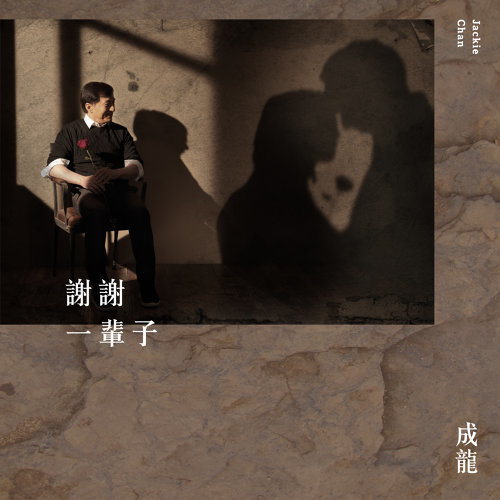 I'd like to share another song with you all. This one is called 謝謝一輩子 "Xie Xie Yi Bei Zi".
I released this song in China on the 7th day of the 7th month on the Lunar calendar. That day, known as the Qixi Festival, a traditional annual Chinese festival celebrating a mythological tale of the cowherd meeting the weaver girl, is also known as Chinese Valentines day. Ever since I was a young kid, I've always heard about this Chinese culture, but I don't celebrate it very often, and I've never actually seriously celebrated this particular festival. Honestly, I'm not a romantic person, and my wife is not the type of person who cares much about these dates. I remember one time I give her a big bunch of roses, and the response I got was, "crazy"!
This time, I'd like to dedicate this song to my wife.
I've mentioned many times before, we've known each other for so many years. I would often say "xie xie" (thanks) to my wife: thanks for cooking things for me to eat; thanks for ironing my clothes; thanks for looking after JJ and Jones (my two golden retrievers); thanks for looking after my parents; thanks for being there for Jaycee…… "xie xie ni" (thank you), I think I'll say these words for the rest of our lives.
I've been preparing this gift for over 2 years. I even managed to ask Jay Chou (周傑倫) and Preston Lee (李安修) to help with this song. I used a lot of thought towards this song, I hope she doesn't think I'm crazy again!
This year is our 36th wedding anniversary. Apart from dedicating this song to her, I also want to say, "Lin Fong Chiao, I love you."
And I also hope everyone all over the world has a heartwarming Chinese valentines day. I love you all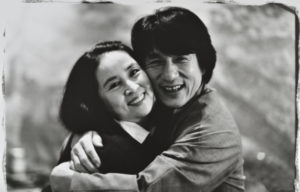 今天是七夕節,中國的情人節。雖然我從小學習中國文化,但很少過這樣那樣的節日,更是沒認真過過這個節日。
我從來不是一個浪漫的人,嬌姐也不是一個注重形式的人。有一次,我送她一大把玫瑰花,她還說我是「神經病」。
但這一次,我要送給嬌姐一首歌.
我曾經在很多地方講過,認識這麼多年,我經常跟嬌姐講「謝謝」:謝謝你煮東西給我吃,謝謝你幫我熨衣服,謝謝你把JJ和Jones養得那麼好(我的兩只金毛狗狗),謝謝你幫我照顧爸爸媽媽,謝謝你一直陪伴著小房子……「謝謝你」這三個字,我想我還會跟她講一輩子。
這個禮物籌備了2年多,還請到周傑倫跟李安修來幫忙。這麼用心,我想她應該不會再罵我是神經病了吧!
今年是我跟嬌姐結婚第36年,除了這首歌,我還想跟她說:「林鳳嬌,我愛你」。
也祝全天下所有人節日快樂!我也愛你們!
Like with my other songs, I recorded a short message to go with 謝謝一輩子 "Xie Xie Yi Bei Zi".  Those of you who understand Mandarin can have a listen first! My staff will provide an English translation very soon.
Text and Photos ©2018 The JC Group
All Rights Reserved