Today is suppose to be the second day of my 6th Annual Jackie Chan International Action Film Week but because of the recent COVID outbreak, we were forced to take sudden preventative measures and announced that our event would be delayed.  This meant that all our previous preparation work had to be redone but none of our staff had any complaints, and I'm extremely grateful because all our guests, artist and friends still agreed to participate even if the dates were changed. I'm very touched and very thankful to everyone for continuously supporting the action film industry.
To be honest, these few days has been a very difficult and sad time for me. On the evening of July 28th, a second generation JC Stunt team member, Yang Sheng, passed away due to illness.  He joined the JC Stunt team in 1984 and did some amazingly dangerous stunts while filming "Police Story". It was during this time that I started to appreciate the skills and bravery of stuntmen from China. It feels like it was only yesterday when we endured so many life and death moments together……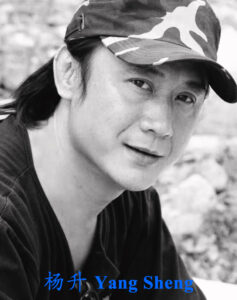 I never imagined that just a few days later, today, I received another unbelievable and heartbreaking news. A fourth generation JC Stunt team member, Bradley James Allan, also passed away from illness….
Many years ago while I was filming "Mr. Nice Guy", he was just a fan and I remember him coming to visit the set. At that time, he was crazy about Chinese Kung Fu and had practiced it for many years. It was because of his amazing skills and talent, he transformed from being a fan to a stuntman, and eventually joined my JC Stunt Team. He even fought with me in "Gorgeous", and I think a lot of people remember this skillful boxer in the movie. He has also contributed to many of my movies.
Over the years, he's made masterpieces that has amazed many people in film industry, including "Kingsman" film series, "Wonder Woman" and many others, making him a very well known action choreographer in Hollywood, and also an excellent role-model to many action stars.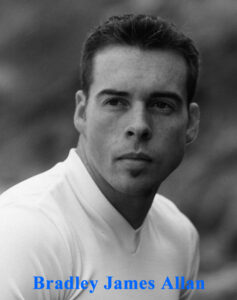 Within the space of a few days, the JC Stunt team lost 2 family members. It's hard to find words to describe how I feel. Apart from reminiscing my two brothers, I could only say to myself, I have to stay strong and continue with holding the Action Film Week, and continue running the China Stuntmen Association so that we can obtain more opportunities for stuntmen to perform their skills and present their work on an international stage, and also obtain more assurances and respect for even the most basic stuntmen in the industry.  I think I've reached a point in my life where if I know I have the ability to do something, I should do something, and it's certain something I will do.
To my two brothers, there are no illnesses in heaven. Rest In Peace. Will always be missing you!
———-
今天是原定的第六届成龙国际动作电影周的第二天,为了疫情防控大局,前些天我们宣布延期这次活动,即使几乎所有工作全都要重新来过,团队中的工作人员都毫无怨言,应邀出席的嘉宾、明星朋友,也表示既然答应了要来,改时间也会来,我心里很感动,很感谢大家对动作电影人的支持。
其实这几天,也是心情非常难过的几天,7月28日晚,成家班第二代成员杨升因病离开了我们。他1984年就加入了成家班,在《警察故事》里有非常惊险的动作演出,让那时的我见识到了内地动作电影人的能力和胆识,与他一起出生入死的日子,就像还在眼前……
没想到短短几天过去,今天再度听到悲痛的消息,成家班第四代成员Bradley James Allan也因病离开……
很多年前,我在拍摄《一个好人》的时候,他作为影迷去剧组探班,那时他已经痴迷中国功夫多年,也勤奋练习了多年。正是因为出众的能力,他从影迷成为了武行,后来加入了成家班,还跟我一起主演了《玻璃樽》,让很多观众都记住了那个跟我对打的高手,之后我的多部作品里都有他的贡献。
这些年他的代表作不断让影坛惊叹,《王牌特工》系列、《神奇女侠》等等,让他成为了好莱坞最炙手可热的动作指导,也成为很多动作电影人的榜样。
几天之内,成家班痛失两个亲人,我的心情难以形容,除了怀念兄弟,我只能跟自己说,要坚持把动作电影周办下去,把中国动作特技人工作委员会办下去,为更多的动作电影人争取展示他们作品和能力的空间,也为更多基层的特技人争取基本的保障和尊重。这是我到了这个人生阶段,有能力做,应该做,也必须做的。
两位兄弟,天堂里没有病痛,愿一路走好,永远怀念你们!
Text & Photos © 2021 The JC Group
All Rights Reserved