April 19-21, 2017
I arrived in Macau very late on Wednesday night. As soon as I got off the plane, I went straight to the venue for a quick rehearsal and prepared for the event the next day. On the evening of April 20, I attended the 21st Channel [V] Chinese Music Awards Ceremony and was honoured with two music awards: one for Best Movie Theme Song: "Kung Fu Yoga" 《功夫瑜伽》; one for Worldwide Asian Movie Theme Song Special Contribution Award. I first started singing movie theme songs in 1980 when I filmed "The Young Master". Even though I don't consider myself a singer, I still like to sing. Usually when I sing theme songs for my movies, the audience listens to the music but they mainly concentrate on the action in the screen. That way, they don't take much notice of whether the singing is good or not! Hah Hah! I've been singing theme songs for nearly 40 years and it's become a habit. Apart from movie theme songs, I've also had the opportunity to sing many other good songs. I'd like to take this opportunity to thank the music composers and producers who have worked with me over the many years. Thank you for letting me sing your work. Being honoured with these awards today has given me a great confidence boost towards music. If you all like my music, I might consider releasing an album so I can sing more songs for you all to enjoy!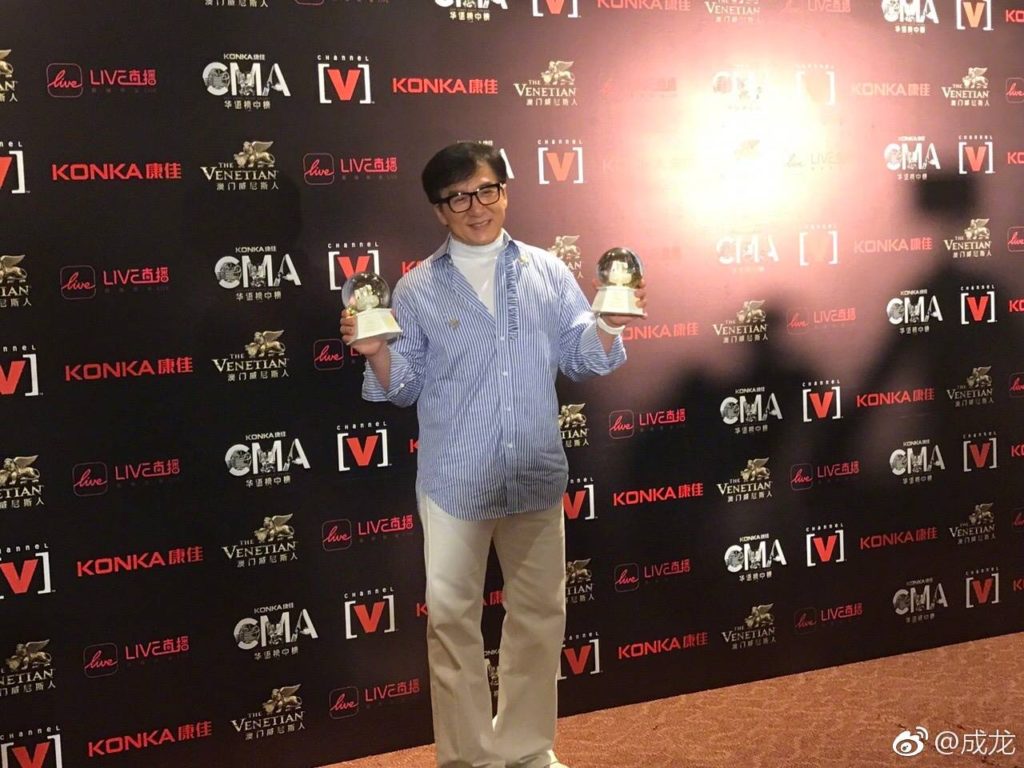 After the awards ceremony, I had to rush to the airport and fly to Shanghai for another meaningful event.
April 21-22, 2017
Today I arrived in Shanghai to attend the 2017 National Geographic Earth Day Run Event. The motto for this event was "You are my Green Heroes". I've taken part in environmental protection and conservation work for many years already, and I'm very happy to have the opportunity today to make an appeal for even more people to participate. I also have another piece of good news I'd like to share with everyone, that is the production of my "Jackie Chan Green Hero" series project has officially begun. We hope to release one part of the series each year over the next 3 years, and hopefully you'll be able to see it on the Asian National Geographic Channel! The first part of the series will talk about the collaboration between me and Arthur Huang Qian Zhi, an engineer from the National Geographic Society of Emerging Explorers, and his Miniwiz team where we invented a portable trash collection system called "TRASHPRESSO", and how the system helps us manage the problem of unwanted trash and recycling. We'll start filming this part of the series in Summer, and will be broadcast next year in April. Keep your eyes posted!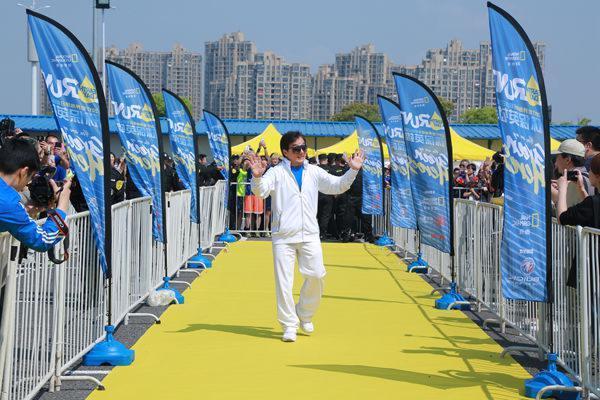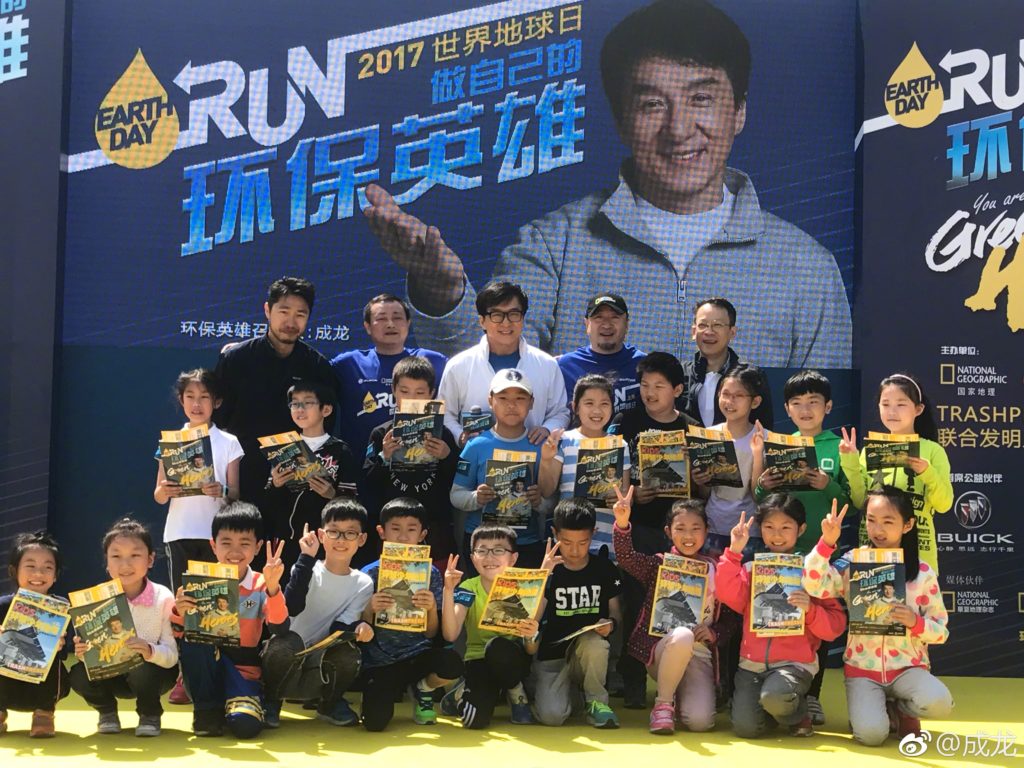 April 22-23, 2017
After attending the National Geographic Earth Day Run Event, I rushed back to Beijing to attend the opening show of my self-titled musical, "I am Jackie Chan". Once again, I was moved to tears in public. I came to the show with an open mind and initially wanted to observe the musical with the director, and together discuss what areas could be improved or if anything wasn't right. But when actor who played the part of my mom came on stage, tears started rolling down my face uncontrollably. The emotion inside me remained till the end of the show. When the show ended, I went up on stage and saw the actress who portrayed my mother. She was very young and used make-up to look old, but for some strange reason, I saw hints of my mom in her performance.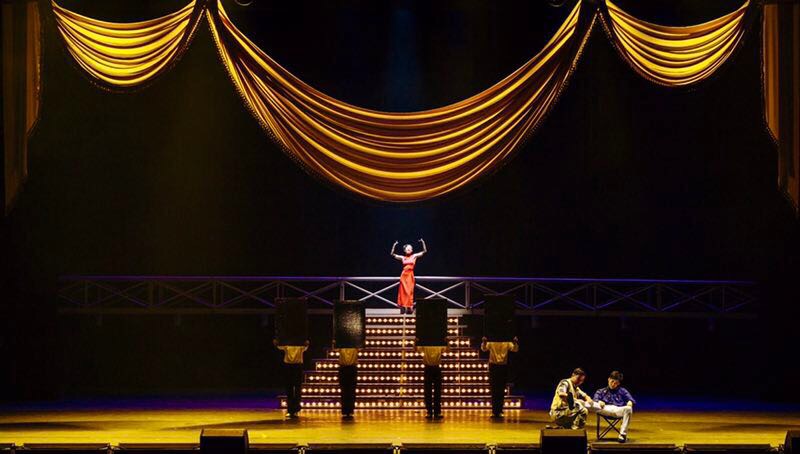 I started thinking back to the time when I was most glamorous and had lots of money, which was also a time where I wasn't very thoughtful of others, I regret not spending more time with her when I could. I know that she didn't want to spend the money I gave her, and instead saved it up for me without me knowing. She continued to work by helping others wash and iron clothes, and cleaning their house. Thinking back to those times, I wasn't a good son and I know I was disrespectful. I only knew how to work, work, work. Without me knowing, I actually missed some of the most valuable things in life.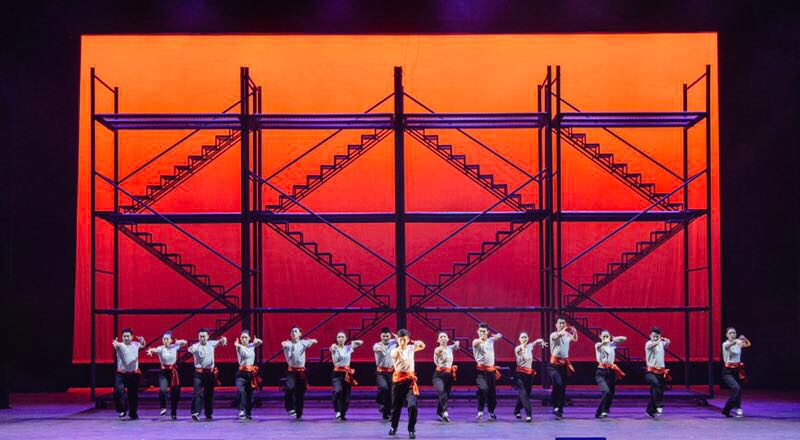 I'd like to take this opportunity to thank the director Zhou Wen Jun and his team for persisting with me with this project over the years, even though they knew the market for live musicals wasn't the best. Over the next coming days, the team with gather feedback from the audience and make more improvements for the show. Hopefully, the musical with have the chance to be shown overseas so that new artists will have the opportunity to perform on stage. I'd like to take this opportunity to say a big big "thank you" to the cast and crew on and off the stage. You've given me the opportunity to take a step back and reminiscence on my past, and allowed me to further understand the things we should cherish the most in life. Thank you so much!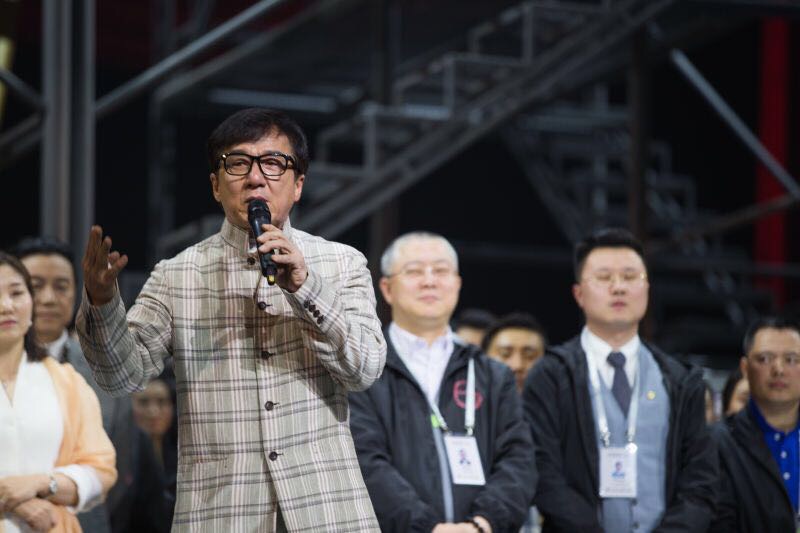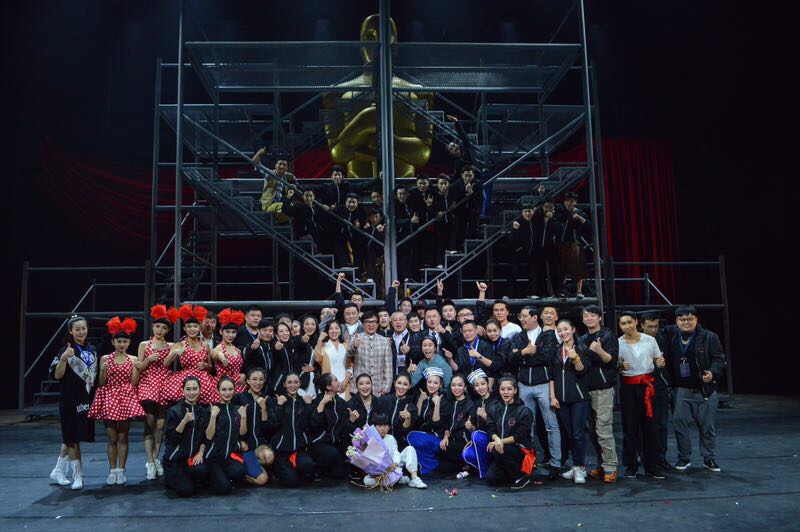 Text and Photos ©2017 The JC Group
All Rights Reserved