Many years ago, I remember my dad saying to me, "Don't just be an action star; you need to be a good actor because you can't continue to do action when you're 60. But a good actor can act for many many years."
I still remember those words very clearly, and it's also my motivation to achieve my goal. After the Huading Awards ceremony several nights ago, CZ12 (Chinese Zodiac) also won Best Action Choreography at the prestigious Hong Kong Film Awards last night. My stunt team partner, He Jun, received the award with me and on the stage he thanked all the past and present Jackie Chan Stunt Team members and brothers who are now located all over the world. When I heard him say that, I felt so emotional because over the many years, the Jackie Chan stunt team has accompanied me throughout the continents around the world. They've help bring out the spirit of Chinese martial arts and demonstrated professional discipline to the world. No matter how long I decide to continue with doing action, the spirit of martial arts will remain and will be handed down to future generations.
Right now, what I really want to say to my dad is that I started from not knowing any martial arts to all the acting I've done up until now, I haven't let you down and I haven't let my fans down! I want to share this award with all the action stars out there!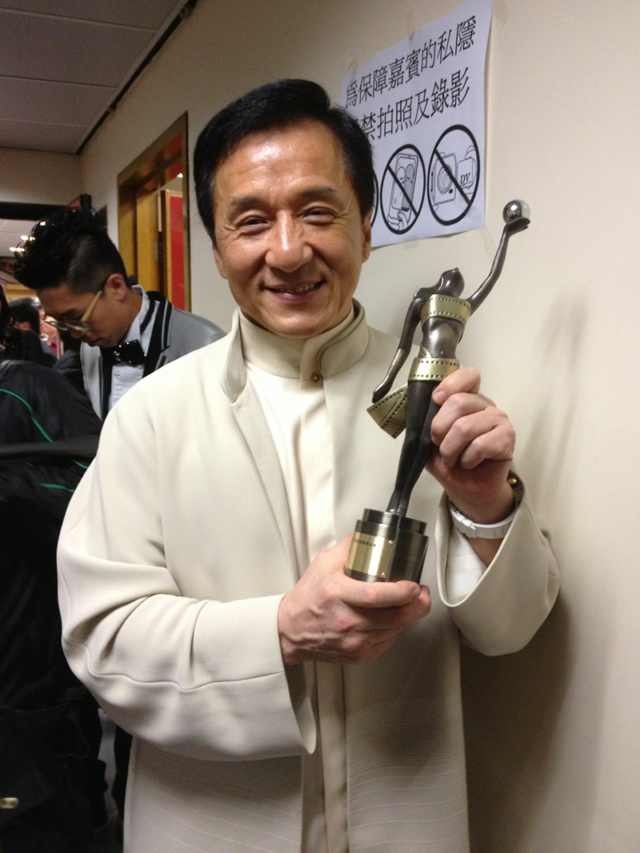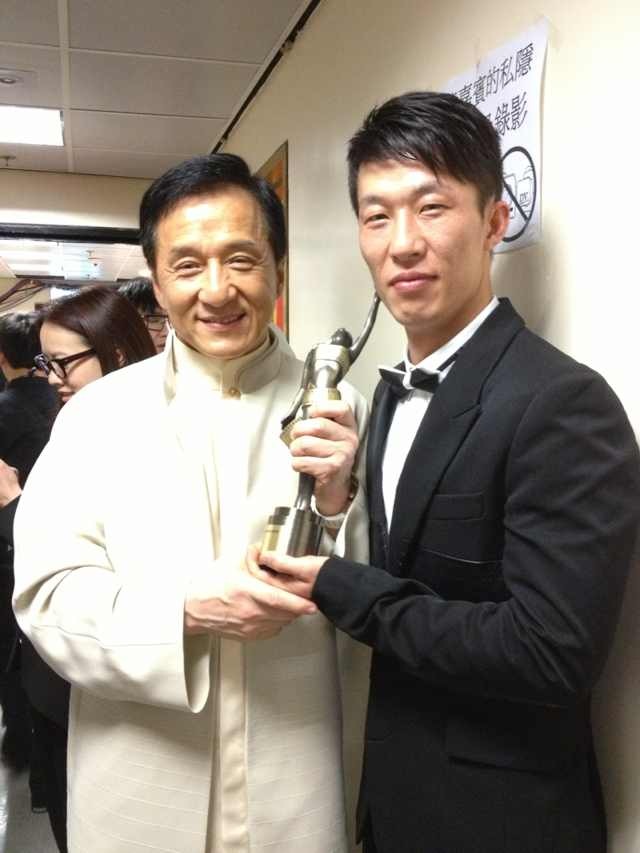 很多年前,爸爸跟我說,你不要只是做個動作演員,你要做一個好的演員,因為動作演員不可能打到六十歲,但好的演員可以演很久很久。這段話我一直記到現在,也一直朝著這個目標在努力。昨晚繼華鼎之後《十二生肖》拿到金像獎的最佳動作設計獎,我的搭檔何鈞在台上說,感謝那些現在身在世界各地的,曾經的和現在的成家班弟兄們。我心里很感慨,這么多年,成家班追隨我走遍几大洲,把華語電影人的武術精神和職業操守展現給世界,未來不管我還會再打多久,這种精神會永遠流傳下去。現在我也想跟爸爸說,一不小心,我不僅打到現在,也演到現在了,沒有讓你和全世界的影迷失望!這個獎跟所有的動作演員們分享!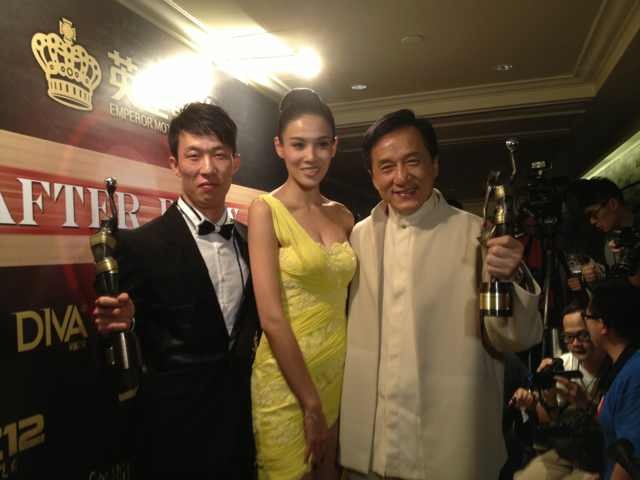 Text and photos Copyright © 2013 The JC Group
All Rights Reserved