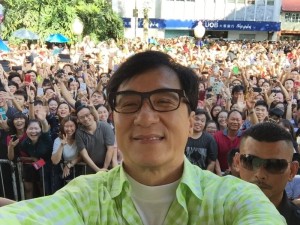 Yesterday, I flew to Kuching, Malaysia to attend the ASEAN International Film Festival and Awards 2015 (AIFFA) event. I was so happy when I arrived because I saw so many passionate fans welcoming me.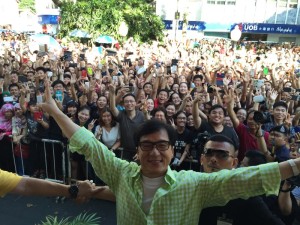 But the happiest thing of all was meeting with my old friend, Michelle Yeoh. I truly cherish every moment and opportunity we have to see each other because we're usually so busy that we don't get a chance to even meet. In my new book, I also wrote a section just about her!
I'd also like to take this opportunity to thank the organizers of AIFFA and awarding me the ASEAN Inspirational Award. Thank you all for trusting me and I am very grateful for your support! Thank you.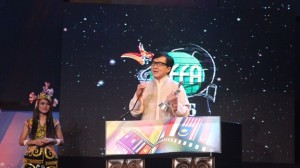 昨天剛到馬來西亞貓城,就看到很多熱情的影迷,很開心,更開心的是見到老朋友楊紫瓊,平時大家都忙,真的很珍惜每次見面的機會,這次我在書里也專門有一篇寫到了她!最后要感謝東盟國際電影節的主辦方,頒給我"東盟感召力獎",謝謝大家對我的信任和支持!
 Text and Photos Copyright © 2015 The JC Group HK
All Rights Reserved