Yesterday, I had a wonderful day in LA. I went to visit a friend and drove over an hour just to see him. His house is very beautiful, but I didn't take too much notice of it because as soon as I saw him, I immediately turned into one of his fans and paid full attention to every word he said. Who is he? He's one of the world's best music producers, David Foster!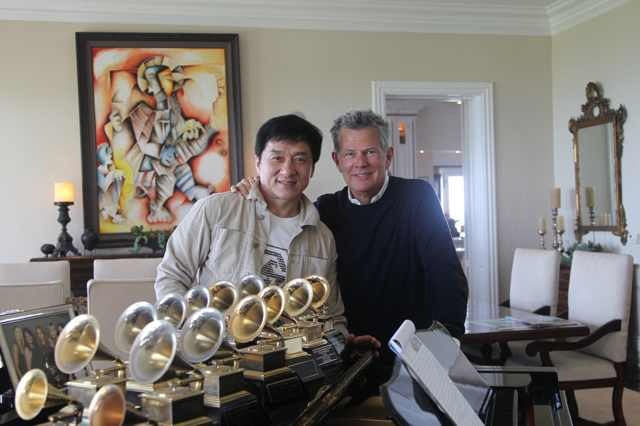 I absolutely love his music. At one stage, I bought over 60 of his CDs and gave it to my close friends. I look forward to cooperating with him one day.
After meeting with David Foster, I had nothing to do in the afternoon. It's very seldom that I have spare time to relax and I thought I could sit down, have a cup of coffee, and enjoy the views on Sunset Boulevard. But of course, people recognized me and all of a sudden, it became a mini International Fans Photo gathering! There were fans from America, China, Hong Kong, Thailand, Mexico, Middle East and even Europe! After a few quick photos with my fans, I left straight away!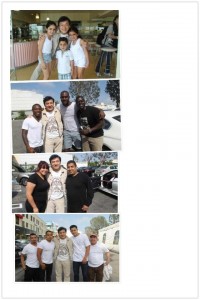 Before I went back to the hotel, I went to visit the old house I used to own when I was living in LA. I just wanted to go back, have a look, and take a few photos. A lot of plants and trees that I used to look after were slowly withering away. Looking at the plants made me sad!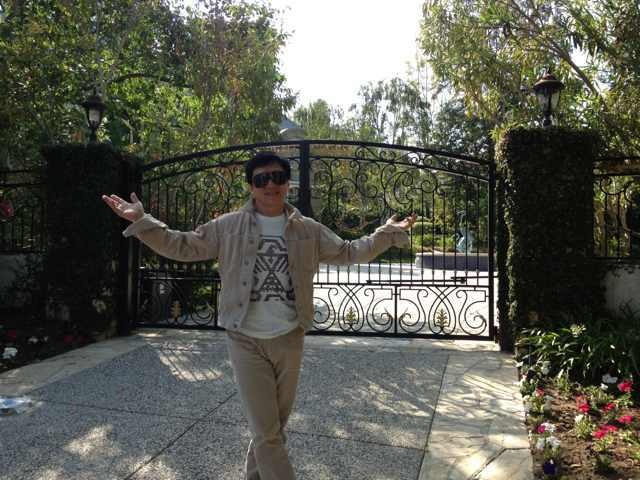 昨天是我在LA很開心的一天,為了去見他我要開一個多小時車程去他家,他的家很漂亮,但是我沒太多心思去注意,我像個小粉絲一樣,只知道全神灌注聽他講話。他就是其中一個世界級的音樂製作人David Foster ! 我非常喜歡他的音樂,我曾經一次買了60多張他的CD,送給我的好朋友,好期待與他合作。與他小聚後,我偷得浮生半日閑,以為可以靜下來喝杯咖啡,欣賞日落大道的風景,卻被人發現了,變成了一個突發的"國際影迷拍照會",包括美國、中國、香港、泰國、墨西哥、中東、歐洲的FANS! 只好馬上離開!
回酒店之前,我又回到自己以前在LA的家雖然房子已經賣了也想去看看、拍拍照,但我看到我以前悉心栽培的花草,很多都枯死了,真的很生氣,很傷心!恨不得馬上打電話給新業主興師問罪!
 Text and Photos Copyright © 2013 The JC Group HK
All Rights Reserved